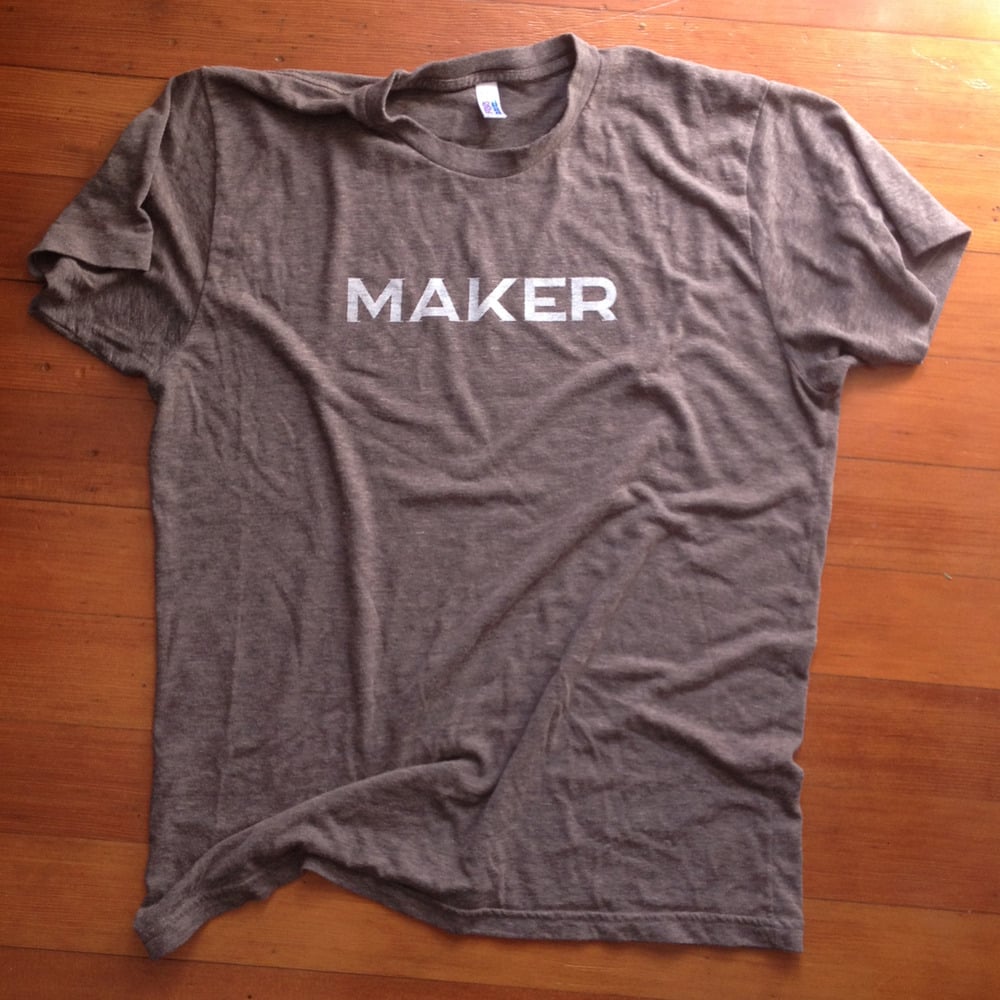 "There are three types of people in this world: those who make things happen, those who watch things happen and those who wonder what happened." – Mary Kay Ash
Coffee colored shirt with white print. Printed on American Apparel's tri-blend short sleeve track shirt and is available in men's crew style — which can be snug-fitting, so consider ordering one size larger than usual.
Front artwork size is 8.5" wide by 1.5" tall. Small Kneadle logo on the back (nape).